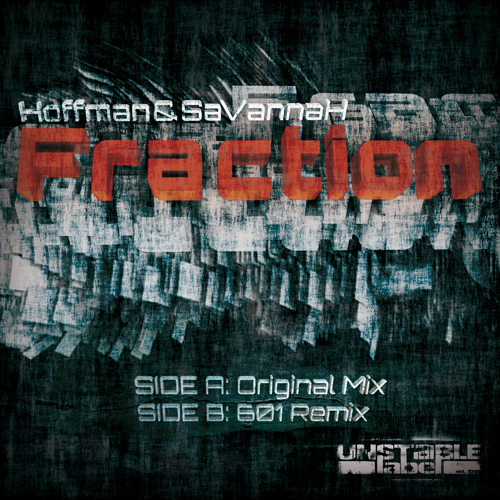 Back with a vengeance, Unstable Label unleash the first release of new material since 2007.
This time it's Hoffman and SaVannaH on duty with a killer tear-out bassline track "Fraction". Pulling together a euphoric building string symphony which drops into menacing bassline mayhem, it's set to turn the dance floor into a rave.
The flip pulls in the talents of the legendary 601 for the remix. They've stripped the track back to it's raw pulsating essentials to produce a monster interpretation of the original. Just plain sick!
Grab it now from  http://unstablelabel.co.uk/uns27  or from our soundcloud